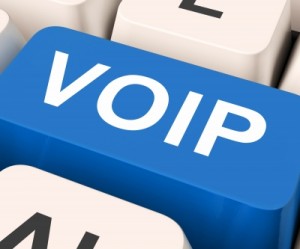 We recently discussed what telecom and IT managers think about voice over IP. The consensus, no matter whether your opinion is that it's a good thing or not, is that VoIP is here to stay.  
There are certainly many benefits of VoIP, including cost-savings on both long distance and move/add/change requests.  But what are some of the other benefits of VoIP?   The following list highlights added features and functionality that are only possible, or that are more readily available, with VoIP:
Unified Messaging – Having voicemail, e-mail, and faxes all stored in one place can increase productivity by making all this information more easily available, and in different formats. For example, some people like the idea of being able to "listen" to their e-mails by having it read to them over the telephone. More common would be the ability to access voice mail through any computer with an Internet browser.
Greater support for remote users and branch offices – The IP PBX can be extended to home offices and other branches, meaning that these workers outside of the main building can use the same features, without requiring another telephone system.
Communicating collaboration – Applications like sharing documents on a PC and desktop videoconferencing over IP open up whole new possibilities for more efficient communications.
Follow me, find me – When calls come in, the IP system can be programmed to ring landline and mobile phones in different locations, either simultaneously or in sequence, increasing the accessibility of your end users, and hopefully eliminating a lot of voice mail tag.
If you have been considering voice over IP, and would like to discuss the services required to enable it within your organization, contact Avema for a free consultation on your telecom needs.