Over the past 10 years, we've witnessed a huge evolution in voice over IP.  In the mid-00s, VoIP had telecom managers apprehensive, excited, and mystified all at once.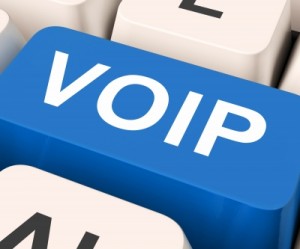 In an Avema survey conducted around the same time, most telecom managers acknowledged that the evolution to VoIP is inevitable, but were not enthusiastic about this change. Most telecom managers who handled voice, but not data communications, were extremely cautious about VoIP and IP telephony.
Voice managers were justifiably proud of the almost-always-on capability of their systems, and almost bomb-proof reliability even in the face of power outages, as well as the relative invulnerability of the traditional telephony system to worms, viruses, hackers, deniers-of-service and other nightmares that face computer systems.
One telecom manager, Lana Norkoski, said "As a hospital, the idea of using VoIP scares me." This is very understandable, given that lives may be at stake if there is any downtime. For a hospital, the difference between 99.99% and 99.999% uptime can be a lot. Like Lana, many voice professionals didn't like the idea of their organization's phone systems being entrusted to what they saw as the lesser reliability of computer networks. 
As you can imagine, managers who handled data communications tended to be more optimistic about VoIP. 
Over the past ten years, we have watched as telecom departments converge with IT departments, creating a blurred dynamic is some instances.  Telecom and IT tasks have become one the responsibility of one department, as the technologies have become intertwined.  It is the companies that have fully embraced this merging of roles that have had the most success with VoIP migrations.  
Surprisingly enough, however, there is still a huge percentage of companies that have not made the move to VoIP, and who still continue to run traditional telephony systems.  Other companies have blended the two, with parts of their company relying on old PBX technology or individual land lines, while other parts have fully embraced voice over IP.
Our next few blog posts will focus on the benefits and risks of VoIP, giving you some insight into a decision that affects the entire organization.  After all, communication is the backbone of a company, and the reliability of that technology directly affects every employee.
If you are an IT executive in the Toronto area, and are considering, or have already made the move to VoIP, please join us for a CIO Roundtable in late 2014.  Expert panelists will be on hand, and you will have the opportunity to share your experiences and learn from your peers.  Register to reserve your seat here.