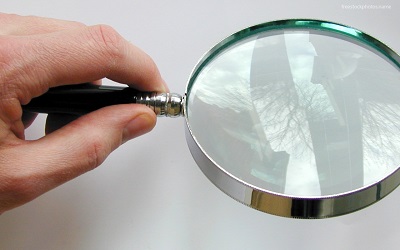 At Avema Corporation, we offer a Telecom Billing Assessment (Audit) for every new potential customer.  Through our experience dealing with a wide variety of companies, we have discovered many ways that organizations are overcharged for their telecom services.  To help you identify the areas that you are overspending, we've compiled the major errors into five categories that you can view on your next bill (or bills). Here they are:
Non-Recurring Errors

Non-Recurring Errors are fairly easy to spot but rely on strong internal communications and processes inside your company. We suggest incorporating a MACD (Move, Add, Change, Delete) process step that involves notifying your finance or Internal Audit team – that way most of the errors can be found and quickly fixed. Examples include:

"Other" Charges – including set-up/installation fees.
Incompleted call charges.
Facility issues.

Recurring Errors

If you haven't performed a Telecom Billing Assessment lately, recurring errors could be costing you large amounts of money as they're paid continuously until the problem is found and rectified. Examples of recurring telecom billing errors:

Inventory (Avema offers a Mobile Device Management service if you're having trouble with your current inventory).
Contract discrepancies.

Tax Errors

For multi-national or even cross-national companies, understanding tax errors can save you lots of money on your corporate telecom bills. These errors are difficult to understand and are often a large source of saved money. They take time to uncover, but are primarily caused by:

Jurisdictional errors – state/provincial taxation laws.
Exemptions – by way of statutes or other agreements.

Metering Errors

Often times, billing issues from your carrier are simply software-related.  This happens sometimes on the billing side, but they can also be related to routing policies in place at the Carrier level that somehow make their way on to your bill, including:

Overage Charges.
Double-metering.

Agent Errors

The most common error is human error. Agents often take on an account-management role, but fail to deliver on the promises made at the time of contract execution. These errors can be costly if not found quickly and fixed immediately. They include:

Line management – An agent not cancelling a line in time, or not delivering the proper number of lines.
Unfulfilled Credits – An agent that promises credits as part of a Service Level Agreement, but does not process the credit at the right time (or at all).
These telecom billing errors only scrape the surface of what's out there. If you're considering engaging a telecom expense management firm to help you save costs without increasing resources, contact us today and we'll be happy to explore some options. Our Assessments (Audits) come with no-commitment required – it's just our way of helping you understand where you might be able to save some money.