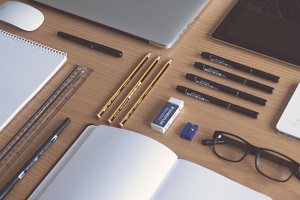 So you've been tasked with performing a telecom audit for your company. It can be done manually, which is long. tedious process.  Based on our experience, we recommend that you use some sort of Telecom Expense Management software to help you create files that self-reconcile so that your audits aren't static – that information gathered from one audit informs the next.  This can be outsourced quite easily, and the results analyzed by professionals who are trained to catch carrier errors.
However, you may wish to perform your own audit, and you should be applauded for it – often telecom Audits (Assessments) uncover multiple billing errors, enabling you to reduce and recover costs right at the bottom line. The question is, where to start? Here are some basic critical steps to help you execute a telecom assessment/audit:
Create a Book of Business

A Book of Business is a file (sometimes excel) that details every line up charge associated with your telecommunications assets and payables. This list can be exhaustive if compiled manually. There are tools out there that can help you create this file as an EDI file that will give you more efficient functionality, but ensure it includes:

Lines (PRIs, Network Access, POTS, etc.)
Supplemental Packages (Long Distance, Voice/Mail, Toll-Free, etc.)
Numbers (DIDs, SIP, Extensions, etc.)
And much more.

Collecting Contractual Agreements

Most organizations will have a central repository for contracts – if not, this step could take longer than creating the book of business. However, ensure all of your contracts are accounted-for, and that each is complete and current. These contracts should include all services and equipment/devices itemized in your book of business.

Obtain Tariff Cards from Each Carrier

Your phone provider is called a carrier – because they carry your voice traffic across their network. Some are small and some are large, but each is heavily regulated. As such, they impose tariffs on your calls. These rates are available publicly and you should make sure you have copies as this is a place where many billing errors can be found and fixed.

Reconciliation of Audit Items

Once you've got all of these items gathered, it's time to reconcile them. This step is very time consuming, but it's where all of the errors are found – errors that cost you unnecessary money. This is a laborious task for which most TEM vendors have built robust software engines. Here are the steps we consider you take.

Data Validation – At this step, you can apply referential integrity rules to help you analyse the data that you've received and determine whether to accept it, clean it, or reject it. Start with cash balances and payments, and go from there.
Accounting Structure Definition – If you can normalize the various accounting structures, you'll be a long way ahead as you continue to monitor and manage your expenses. Normalizing begins with adopting a base currency, but can involve almost any accounting attributes of the collected data.
Field Matching – at this step, it's important to configure your rules properly or you could find that you've been given clarity or chaos. Field matching activities have to be documented and retained with each rule's version number highlighted somewhere so that audit trails can be understood.
Research and Remedy – If the first three steps are performed with proper scrutiny, then the user will be given a list of "breaks" that can be researched and remedied – breaks are simply abnormalities our outliers. These items are where you'll find efficiencies and, more importantly, savings.

Reporting

Once all of the data has been collected and analyzed, and breaks have been remedied, the audit is complete – and the information can be presented objectively to the decision-maker(s). Reporting should include a proper risk management profile as a way to understand the different variables and their impact on the organization.
And there you have it, a telecom audit. Not a small feat, we'll coalesce; which is why we suggest you look to Avema to conduct a free, no-obligation assessment of your telecommunications expenses. With our wholesale telecom product suite, our mobile device management, and our telecom and mobile expense management services, we're sure we can lighten the load and provide you with the kind of insight that can save you money. 
Contact us today and we'll be happy to discuss how we can help you reduce and recover telecom costs.