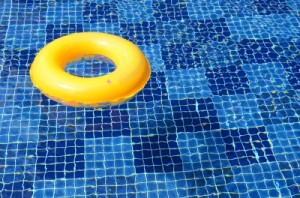 We recently discussed ways to reduce your costs by pooling mobile plans with your organization. We've gather a few more tips to help guide you when moving your users to pooled mobile plans.
Ensuring That Your Pool Size is Sufficient
Another potential pitfall that you may encounter is ensuring that your pool is always larger than your employees' usage. Your goal should be to try to have a 10 to 20% buffer in place. The best and easiest way to do this is, is by looking at a yearly trend of your usage and then planning accordingly. You'll need to ensure that you understand what your organization's average monthly usage is, which months have higher or lower usage, and what your options are for increasing and decreasing the pool.
For example, it's not cost effective to have a 12GB International data pool all year long, so knowing which months have heavier traffic makes a big difference. Probably, your organization may only need a 1GB in slower months. In addition, you should ensure that you have a few options to switch between. If you only have access to a 1GB or 12GB data pool in your contract, you'll be somewhat limited in your options, and either coming in way below or way above. Make sure that your contract allows for a few different scenarios.
Aligning Pooled Plans with Employee Mobile Policy
In order to successfully implement a pooled mobile plan, you will need to have a cell phone policy in place that tells the end user what their usage/spend should be. In some cases, this is determined when negotiating the mobile contract with the carrier. For example, if the carrier is offering a $0 text plan that includes 200 texts, your organization's policy should state that each end user should use less than 200 texts per month. Or, if you're purchasing a block of 10,000 long distance minutes and you have roughly 100 users, your policy should state that each end user should use less than 100 LD minutes per month.
Different departments could have different acceptable usages, so you may need to create multiple polices to address these differences. Probably, it makes more sense that your company's sales department would send more than 500 texts, whereas your IT department might only send a few.
The best policy should include acceptable usages for voice, text and data, along with a process to follow when an employee is travelling. This will help prevent any unexpected charges, and foster accountability among users. Most importantly, employees should receive a monthly usage report that shows the amount of services that they have used, and whether they are going over their monthly allotment. With an enterprise mobile plan, employees don't keep track as vigilantly as if it was their own phone, and a report helps remind them that their usage is visible within the company.
If you would like to discuss how you can better track your enterprise mobile services, contact Avema for a free consultation.