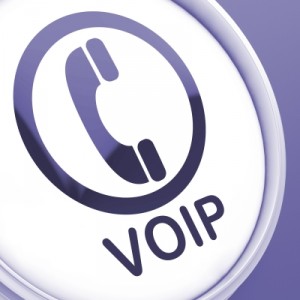 To date, it is difficult to get a comprehensive overall view of the benefits and disadvantages of VoIP. There are so many articles and studies published that give different, often conflicting, statistics about the rate of adoption and how VoIP is being used in many companies. What is the verdict on VoIP anyway?  
The one thing that seems clear to just about everybody, is that VoIP is here to stay, and is without a doubt the technology that we'll all be moving towards. Of course, everyone has a different opinion and sometimes a bias, but here is what the consensus amongst many managers, vendors, and analysts indicates:
The main reason for migrating to VoIP used to be cost savings on long distance, when rates were higher, and dramatic reductions could be seen by transporting intra-company calls over the existing data network, instead of paying carriers by the minute. Considering the fact that carrier long distance pricing has dropped so dramatically, this area for cost savings becomes more and more difficult to justify.
Many carriers are already using VoIP on their own dedicated networks to carry long distance traffic, and are basically performing the same functions as a large company voice network, but with greater cost efficiency because of their scale and volume. To get the optimal voice quality, either network would require the same amount of bandwidth for each call. However, since the carriers are doing this for millions of customers, their cost to run the network will be significantly less than for a single company, even a very large one. The exception to this may be international calling, if the per minute rates are still relatively high to other countries where you have offices. 
If your organization has dedicated circuits for both voice and data between many sites, it is more likely that cost savings will be justifiable. Of course, you may also save money by eliminating the dedicated voice circuits in favor of per minute long distance with your carrier. On the other hand, if most of your voice communications are with people outside your organization, then there may not be any cost savings at all in this area. If your company is upgrading equipment specifically for this purpose, it may actually cost you more than you'll save. 
A more tangible cost savings comes from quicker MACs (move, add, change). Nemertes Research calculates that a typical MAC on a TDM system costs anywhere from $65 to $350 when outsourced, with an average of $105. MACs performed by internal staff on a TDM PBX cost an average of $33. With an IP PBX, however, the average cost is only $5 per MAC. End user employees could even perform their own MACs in routine cases.
If you are an IT executive in the Toronto area, and are considering, or have already made the move to VoIP, please join us for a CIO Roundtable in late 2014.  Expert panelists will be on hand, and you will have the opportunity to share your experiences and learn from your peers.  Register to reserve your seat here.