Avema's CIO Roundtable Series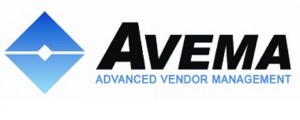 On Tuesday, December 2nd, Avema Corporation hosted its first event in in its CIO Roundtable Series, focusing on the security risks of VoIP.  The roundtable series is intended to provide IT executives with the opportunity to discuss and explore critical telecom and IT issues.
Participants in the CIO Roundtable, which was entitled "Navigating the Security Risks of VoIP," was one of Canada's top IT lawyers, Eric Boehm, Partner, Borden Ladner Gervais LLP, who offered insight into the legal issues that VoIP presents, especially surrounding data integrity and security.
Ned Zecevic, VP of Eastern Canada, IT with Canaccord has already migrated his organization to VoIP, and was able to share Canaccord's journey as part of the discussion.    John Collins, Director, TELUS, and Aldo Fazzalari, Director, Avaya Canada also joined the roundtable participants.
"While many companies have made the move to VoIP, or are in the process of doing so, VoIP's security risks still haven't been fully analyzed," said Roger Yang, CEO of Avema Corporation.  "With new security breaches revealed on a weekly basis, we'd like to provide a forum where IT leaders can discuss their concerns, share their experiences, and learn from their peers."
At this first event, a diverse group of IT leaders met to dive into the issues, from a varied range of companies.  Participants shared challenges that evolve from dealing with multiple IT departments within a large organization, to those that arise from managing IT spanning over many separate locations.
"IT executives are often handling the widest range of functions within a company, and telecom is not as often pointed out to be a pressing issue.  However, communicating with clients is the most essential part of any business, and IT is accountable for this function," said Yang.  "IT leaders need to ensure that these communications are secure, and that security risks are mitigated."
Avema intends to continue this Roundtable series for IT Leaders, enabling them to share experiences, and learn from each other's expertise.  Please visit http://www.avema.com for a list of upcoming events.
Article by Shane Schick, Editor of CanadianCIO
Published on ITWorldCanada.com:  December 5th, 2014
Avema Corp. brings together a panel discussion about the potential dangers around voice-over-IP in the enterprise
As voice-over-IP matures to the point where more businesses see it as a cost-effective and flexible alternative to traditional phone services, CIOs may have to start paying greater attention to the possible security issues, according to IT executives who gathered for a roundtable discussion earlier this week.
Ned Zecevic, vice-president of information systems at Canaccord, told the Avema Corp.-hosted event that his firm switched to VoIP nine years ago and hasn't looked back. However, the increased reach of such communications technology may open the door for greater risk exposure.
"We have never had any issues on VoIP where we needed to have more security. I think at this point, it's a very solid system," he said, adding that part of VoIP's appeal is the ability to centralize and manage phone services from one location. On the other hand, the geographic reach of VoIP users is spreading as employees work remotely, which may require some double-checking.
"People may want to be able to change settings on the phone from home, but that needs to be secured. That's the next generation that's coming," he said. "In that case, you need to talk more about security and make sure your network is set up to handle it. And you have to make sure if you're at home and have Wi-FI on, to make sure it's hidden, that no one can see those kind of things."
Viisit http://www.itworldcanada.com for more Canadian IT News