We've been discussing 10 rules to help reduce your mobile costs.  Once you've assessed your business needs to create mobile user profiles, you can use this information to address rule number four….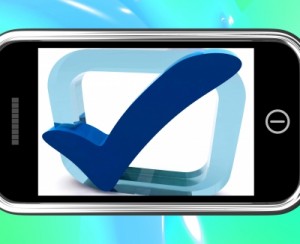 Rule #4 – Develop Clear Guidelines for Employee Mobile Usage
Once you have established the business needs for each employee, it is necessary to ensure that each device is used appropriately. Telling employees to be responsible is not enough, as many of our clients can attest to.  We've seen many companies come to us with invoices in the thousands for an employee who used their device to stream video for their toddler, or play online games without a thought for the costs involved.  Clear, written policies are required to make sure employees are well-informed.  Policies should define the type of device allotted, and the terms of employee mobile usage.
Written mobile usage policies need to be worked out in the same fashion as policies for company credit cards or automobiles. In the case of a wireless device, the policy should stipulate that the device is for business use only except in an emergency. Accepted volumes of usage should be regularly communicated to employees.  Monthly usage reports will help keep employees accountable, and can be sent out via email when mobile invoices are received from your carrier.  A wireless expense management platform can help streamline this process, with automatic reports generated and emailed to each employee and/or department heads.
Communicating the company's mobile usage policy goes way beyond cost control. Wireless devices may carry sensitive data, and could also provide access to the company network for hackers and other mal-doers. There are safety concerns as well – employees, for example, should not be operating handheld devices while driving on the highway.  It's important that your policy cover not just cost issues, but these other important concerns.
Consider this Rule a must.
If you would like help reducing your wireless costs, or would like advice on how to better negotiate your wireless contracts, please contact Avema for a free consultation.