We've been discussing 10 rules to help reduce your mobile costs.  Rule number six requires some serious negotiation skills.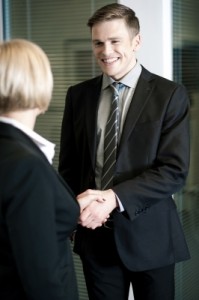 Rule #6 – Negotiate the Best Deal
Consolidating the wireless spends puts companies in the driver's seat at contract time. If you are new to buying corporate plans, welcome to the world where everything is negotiable. Unlike single user plans where pre-made plans are the law, the world of pooled plans is a competitive market where telcos expect to negotiate. Wireless carrier plans are more flexible than you may think!
To get the best possible rates, assemble all your user profiles and numbers, and give your carriers a mini "RFP". This doesn't have to be a formal, drawn out document. What's important is having a rough idea of the number and type of devices, the various categories of airtime and data costs, and potential roaming charges.
The fine print can be as important as the price, and companies should be firm about their needs. Some companies need the flexibility to drop users from the plan without penalty. Others might need a price guarantee for an extended period of time.
Present your RFP to several vendors, and let them know they have compe­tition. You will be surprised at the difference between that and your "old" system – carriers will often discount below their pooled plan rates to get your business.
If you would like help reducing your wireless costs, or would like advice on how to better negotiate your wireless contracts, please contact Avema for a free consultation.