We recently discussed what can go wrong if telecom costs aren't managed, highlighting a very public case that happened in the mid-00s.  We'd like to provide you with some tips on how to reduce your vendor charges.  Even if you may have already reduced costs significantly, there may still be room for improvement.  Our first post on this topic discussed how important it is to consolidate vendors, and our second post highlighted electronic billing.  Once you have addressed these issues, there are a few other things that you can do to reduce vendor charges, such as negotiating telecom contracts.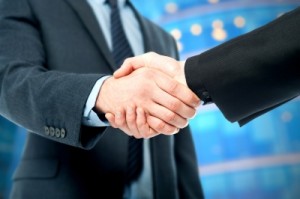 Negotiate the Best Contracts
This may seem obvious, but a lot of money is left on the table when negotiating telecom contracts.  However, it is a task that some telecom managers thoroughly enjoy.  
One of our clients, John, who works at a Midwestern health agency, says that he loves the art of the deal. Specifically, he enjoys working with vendors to help his organization get the value it wants, structured in a way that gives the vendors the business they want. With $5 million to $10 million in new contracts to negotiate each year, this gives him plenty of scope to use his negotiation skills. "That's the challenging part and the fun part," he said.
Some of our other clients have said that they find "beating up vendors on price" – to use an expression from one client in particular – to be fun in a combative sort of way. 
What good telecom managers understand is that there has to be a win-win situation in negotiations. It's important to help vendors get what they want – more traffic, longer terms, a positive referral, or a promise of future business – in exchange for significantly better rates.
Commodity Services Mean Lower Prices
Many telecom services have become a commodity. There is virtually no differentiation from one long distance service to another, or even Internet access from multiple providers with the same technical specifications. This has caused pricing to come down dramatically over the years, and it continues to come down. This is the lowest hanging fruit available to increasing your telecom management ROI. 
The key to obtaining the best possible pricing and terms is to have as much leverage on your side as possible. Understanding your spend and usage patterns, and which vendors are best suited to those patterns will go a long way to reducing your costs. 
If you have a purchasing department, they can help with the process of negotiations, and will generally help you get better pricing. Couple the purchasing expertise with your own domain expertise, and that of your peers in other organizations. Find out what the current competitive rates are so that you can benchmark vendor proposals against the best of breed. 
You might also consider enlisting help from experts who specialize in negotiating telecom contracts, since they will always be up to date on the latest market rates and the terms that are available and realistic for your organization. The rates that they can secure will far outweigh any referral fees, not to mention the time and frustration that you can save.
If you would like help negotiating your vendor contracts, or to get more advice on how to go about the process, please contact Avema for a free consultation.