Where the Money Goes – 3 Prime Targets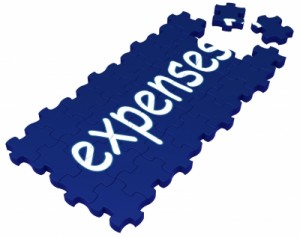 Over the next few weeks, we will be sharing 10 essential rules for reducing wireless expenses.  However, before we look at the rules, let's take a look at the three areas where companies waste the most money.
Paying Carriers Too Much
Many companies overpay for the services that they use. Inefficient plans, uncompetitive rates, and unjustified billings top the list for this category of over-spending.  If you are not reviewing your invoices on a monthly basis to check for inaccuracies and billing errors, you are likely overspending on your wireless expenses.
Administrative Costs
Keeping track of multiple user accounts and devices can be an administrative nightmare. Managers and accounting people often waste dozens of hours every month trying to stay current, and the costs add up.  By outlining and implementing processes, administrative tasks can be reduced.  As well, an expense management system can greatly reduce the time spent on administrative duties.
Excessive or Inappropriate Use
Everybody loves wireless devices, and will find all sorts of reasons to use them. The question is, does this help business? Eliminating non-business wireless expenses is an excellent way to reduce wireless costs.  Communicating policies to employees, and providing them with insight into how much their non-business related usage is costing the company can greatly reduce wireless expenses.
If you would like help reducing your wireless costs, or would like advice on how to better negotiate your wireless contracts, please contact Avema for a free consultation.