Cell phone usage within the corporation has increased significantly over the last ten years, yet few companies have implemented wireless spend policies and are struggling with how to manage this growing workload.  Wireless costs can be difficult to control partly because service providers have a confusing range of usage plans, with many bills arriving in paper form to various corporate destinations and this can make it difficult for a company just to grasp how much they spend.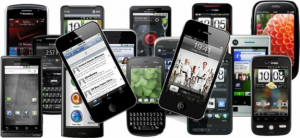 In May 2002, Gartner Research estimated that the average enterprise overpays telecom bills by 5-10%.  Another issue in many companies is that no particular department has ownership of wireless, with oversight shared by Information Technology, Purchasing, and Telecommunications departments.  Also, companies are providing cell phones to employees who may not have a business need for them, and are failing to set and enforce policies on how they are used. Often, people use them for personal calls, and the result has been ballooning expenses in this area.  
 
Below, we have outline some tips on how to combat mobile costs in your business: 
If you have multiple vendors, consolidate them to as few as possible.  Having more volume with one vendor will get you better pricing.
Because there are many different price plans available for large organizations, investigate the various options available.  This may include pooled plans where multiple users share a number of minutes, or individual price plans based on how much each user spends.
Arrange with your carriers to consolidate bills for wireless devices.  In larger companies, it is helpful to get this billing electronically so that you can better analyze the data.
When an employee leaves a company, immediately cancel or transfer their company-provided cell phone package to avoid ongoing monthly charges.
Develop and adhere to firm policies.  Allocate budgets according to the job functions of your employees, and expected usage.
Monitor these policies, and have a way to enforce them.  Be particularly aware of excessive personal use.
Consider having employees reimburse the company for personal calls.
Standardize ordering hardware and features so that you're only paying for business functionality, not bells and whistles.
Watch out for frivolous new pay services like ring tones and games that can be

downloaded by employees.

Make sure that employees and their supervisors see their wireless bills each month, so that they are aware of the costs.
With the growing use of other wireless devices, including Personal Digital Assistants and mobile computing with full Internet access, companies risk losing control of these costs as well, unless spending and usage policies are put in place.  Larger companies can benefit from telecom cost reviews done by an independent third party and implementing software to manage these expenses.
If you would like help reducing your wireless costs, or would like advice on how to better negotiate your wireless contracts, please contact Avema for a free consultation.