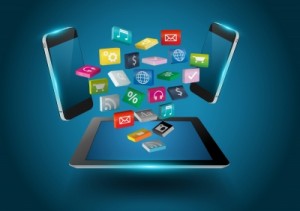 We've helped over 100 companies with MDM selection and implementation, and here are the most common challenges that we've seen.
Policies that don't balance all stakeholder needs 
Security is important to the company, but so is user experience. Is it possible to be too secure? The answer is yes, if you don't take into consideration end users and their desire for ease of use with their devices. You could implement policies that make using a mobile device so onerous that people actually become less productive. On the flip side, you could give up too much control to your end users. Balance is the key.
Viewing MDM software as commodity
Because there are limitations on MDM functionality that are imposed by operating systems, it's common to think that most MDM software have the same basic set of tools. But there are vast differences in how these tools are used amongst the software vendors. For example, most MDM software can allow an administrator to enable or disable WiFi or a VPN application. But one may use data from Active Directory to automatically change these settings when an employee moves from one group to another.
Believing the hype
Mobile management software is a relatively new category, with many competitors vying for attention and dollars. Unless you're new to IT, you've probably experienced vendors who embellish on what they can deliver. It's important to itemize the most important features that you need, and do a pilot where you can evaluate them. A partner that works with several major MDM providers can provide unbiased advice, saving you time in evaluations. Here's where I insert a shameless plug – Avema has helped over 100 companies to evaluate and install MDM software. Ask us any questions you may have.
Buying mismatched software for your IT environment
Similar to ensuring that the MDM features that you need actually work the way you expect, it's also important to make sure that the hardware that you're planning for works with the software that you're buying. Some MDM features may work "for Android," but only on certain versions.
For example, if you're planning to use remote support functionality, different MDM providers do this in different ways, and it won't be consistent between different versions of Android. Some devices allow remote viewing of the screen but not remote input. Others allow for both. Salespeople may either not know the specifics, or may embellish, knowing that more functionality is being added in future releases.
MDM in the cloud?
Cloud is a popular topic today, and it's an important decision point for MDM software. MDM usually works with other types of software, such as email or directory services, so it will work better if it matches best to your environment. For example, if all of your other services are on your own servers, MDM is probably not your best choice for your first cloud service. Also, cloud-based MDM often lacks some features compared to the traditional licensing model.
If you would like help selecting the right MDM tool for your enterprise, Avema can help.  Contact us here.