While it is important to keep your telecom pricing as simple as possible, this can be even more important when dealing with pricing for wireless services.  With volume wireless plans, there are currently several pricing schemes available including individual price plans for each user, pooled pricing, and flat rate pricing.   
As we already discussed in our previous posts, consolidating vendors, electronic billing, and negotiating vendor contracts can drive down costs.   Once you've addressed simplifying your wired and data contracts, you can turn your sights to your wireless pricing. By keeping the pricing as simple as possible, it will be easier to manage costs and handle invoice processing.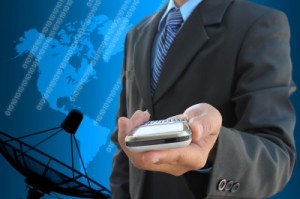 Types of Wireless Plans
Individual wireless plans mean that in order to maximize your savings, you will need to choose the lowest cost plan for each of your users, depending on their habitual usage. If you opt to go with individual price plans, it will mean that you have to keep an eye on changing usage patterns and continuously adjusting these plans, which can be a lot of administration.  For our clients who have opted for this route, they have found that they can best manage the process by implementing mobile expense management software. Otherwise, this approach requires a lot of hands-on, administrative work, ultimately impacting productivity.  
Pooled wireless plans mean that you can have several users all sharing a "pool" of minutes. This is beneficial because there is no pressing need to worry about constantly monitoring and changing users' plans. However, even with this scenario, it is still important to monitor your overall usage and adjust the pool as necessary, especially if you have users who are monopolizing the pool.  Mobile expense management software can help you properly allocate costs between departments based on a user's amount of pool usage. 
Flat rate wireless plans are more common outside of the USA, where a monthly fee is charged for each user, and then a flat rate per minute is charged for usage. This makes monitoring wireless usage much simpler, and decreases the need to constantly review and/or change plans. 
There is not necessarily a "best solution" out of these options for everyone. The optimum pricing structure really depends on your organization's usage patterns. For example, trying to optimize price plans for each individual user may be a losing proposition if your users' spending patterns fluctuate dramatically from month to month because you will always be a step behind. On the other hand, if some users in your organization regularly use large volumes of off-peak minutes, setting them up with individual plans that include unlimited off-peak minutes may save you enormous amounts.
Roaming and long distance are also items to consider when you analyze which pricing structure works best for you. Pooled and flat rate pricing tend to be priced a bit higher, but it may be worth paying if it saves you administrative costs required to manage plans. It also may cost less in the long run, depending on your usage patterns.
We've found that some of our clients have been successful with using one pricing structure for some of their users, and another pricing structure, or even another vendor altogether, for another group of users that have different calling patterns. For example, you may have the majority of your users in a pool to reduce costs.  But for some heavy-duty users, or for people who travel extensively and incur roaming costs, you might want to optimize those users' plans individually. 
Ultimately, you will still need to do your homework to determine which pricing structure works best for your organization by analyzing usage patterns and volumes.  Your goal should be to keep it as simple as possible in order to make managing costs easier.  
If you would like help analyzing your usage patterns in order to determine which pricing structure is best for you, please contact Avema for a free consultation.