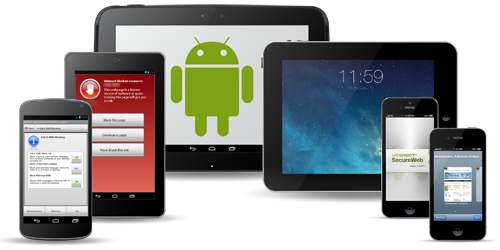 As businesses continue to see the benefits that mobile device management services bring to profit margins and productivity levels, questions over security still remain. What should your company be looking for when shopping around for services that can help keep sensitive data safe?
Security Roles
The levels at which a business uses its mobile services are likely to vary. Giving the wrong people access to specific information can seriously jeopardize the future of any company. That's why it's important that the service you choose provides different security roles depending on each type of user. Businesses are likely to need a default "everyone" security level with a limited, yet open, data access window for all workers. This is especially essential in the case of emergencies. But it's also important that mobile device management services include separate levels for system administrators and for help desk coordinators to troubleshoot too.
Remote Features
In circumstances where workers lose or have communications devices stolen, businesses are going to need to fall back on very precise remote features. The consequence of private information falling into the hands of someone else doesn't bare thinking about. But in having a remote lock, wipe and password clear feature, organizations can make sure that their mobile devices remain protected and that the information stays in the right hands.
Password Enforcement
Having the ability to easily manage the passwords that people use to access company data is integral to good business practice. Passwords should be changed regularly to prevent any malicious use of information. Features like minimum password length fields, password quality measures and forced device locks should all be offered by services whose business you might look to employ.
Device Identification
If a colleague or member of staff is using a jailbroken phone at work, company information could be subject to a hacking or data infiltration risk. In ensuring that these devices can be identified and located within the workplace, businesses will no longer have to worry about this type of threat. Make sure your management service provider includes such a feature.
In selecting mobile device management services that offer all these features your business can feel rest assured they've made a good choice.  If you would like help in selecting an MDM platform, contact Avema for a free consultation.