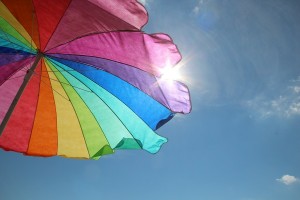 With summer upon us and vacation season starting, your company might see higher roaming costs than usual. Roaming has always been one of the biggest mobile cost control headaches. We've seen individual users spend $30,000 in one month!
Here are a few things that you can do to avoid "bill shock":
Do employees know how much they cost?
Many employees just aren't aware of how much roaming can cost. Some people may not think it costs much to "just watch one movie."
One of Avema's Fortune 500 clients had monthly roaming costs of $15,000, and when we started emailing reports to users and managers, this immediately decreased to $5,000/month. Employees could now understand how their usage affects costs, and became accountable. User reports should include a breakout by type of usage (voice, data, voice roaming, data roaming, etc.), and include the amount of usage and costs. You might also send reports to managers that summarize this information for everyone who reports to them. 
While you want to include plenty of useful information, these should be kept as simple as possible so that they can be understood at a glance. 
Some companies also send suggestions on how to modify habits in order to reduce costs. There are many measures that employees can take to manage their own usage, such as using a calling card from a hotel or branch office phone. 
How effective is real-time monitoring?
There are a couple of ways that you can implement real-time (or near real-time) monitoring, to let you know when someone's usage is spiking before the monthly bill is received. Software can be installed on devices that can notify the user, so that he or she can modify behavior. Notifications can also be sent to an administrator, who can contact the carrier about buying a travel/roaming package. The cost of this software can add up though, and if you're already emailing usage reports, then you would only be managing exceptions such as an employee who is new to traveling and roaming. 
Alternatively, many carriers provide near real-time reporting, so you could check their website periodically and see if there is any unusual activity. You could also get software that can automate this.
Managing carrier rates
If you have a good handle on details of your roaming usage, you may be able to negotiate better terms with your carriers based on your particular needs. For example, if a large percentage of roaming costs originate from one or two countries, you could ask for better rates there.
Most carriers offer some sort of roaming package, where you pay a lump sum amount for a set number of minutes or data usage. If you make it easy for users to request this before they travel, you will mitigate spikes in costs. A web portal and/or
help desk
that is equipped to handle this can be a big help.
Or use an alternate carrier
For frequent travelers, you might consider getting SIM cards or second phones for those specific countries, or from a carrier that focuses on roaming. Users generally consider this to be quite inconvenient, but if they frequently use a mobile device while roaming, and they understand the difference in costs, it might be feasible.