With a ton of telecommunications services out on the market, and with each offering its own software model, just where do businesses searching for mobile solutions start? Knowing what you need and what you don't from mobile device management software can be a tough challenge indeed. Stick with these main features however and you can rest easy with any investment you make.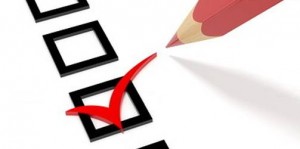 Profile and Network Usage
Every user on your network should have access to two things. Without these features your network might experience severe hitches. The first requisite of the software you choose is that it should provide every user of your network with a profile. The second is that each profile must also display the amount of usage. Being able to independently manage and use your own devices effectively is a must. Put these in place and you'll avoid compromising the workflow and productivity of busy business staff.
Web Interface
The mobile device management software you choose for your business must be easy to use. If it isn't simple, intuitive or customizable enough for the everyday, it simply won't stand the test of time. Businesses must also appreciate that every user is different and that something straightforward for one worker might be complex for the next. Software should be obvious enough for everyone to understand.
Application Management
What are your mobile telecommunication networks if not for the applications you run? Every business needs to be able to manage application deployments and easily upgrade from BlackBerry, iOS, Windows Mobile and Android in minutes. Mobile devices and their applications are ever changing and necessary components of a successfully operating business. All mobile device management software should handle applications seamlessly.
Reporting
Cutting costs is one of the main reasons businesses decide to invest heavily in telecom management. With a strong report feature that provides clear visibility into the user base and a businesses mobile infrastructure, identifying areas of potential saving becomes easier. Reports that make data mining second nature, through direct Excel or PDF exports, are a powerful and essential feature that will benefit any organization.
Businesses needn't get too overwhelmed searching for a suitable way to track and streamline mobile communications. With each of these essentials in place the mobile device management software you choose will reap great benefits.  If you need help selecting an MDM platform, contact Avema for a free consultation.