Electronic Billing
Another useful method of gathering data to analyze spending and usage patterns is to get your billing electronically whenever possible. Having consolidated your vendors will also help here, as each one has their own unique billing format. Some vendors have multiple electronic billing formats, particularly those that have been amalgamated from numerous smaller companies over the years.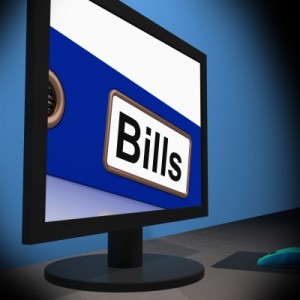 We mentioned in our previous post how important it is to consolidate vendors.  Once you have completed that step, electronic billing can significantly impact how you manage your telecom charges.
Typically, vendors provide their own proprietary software to analyze the billing data, so more vendors means more electronic billing portals to work with.  Another good reason for vendor consolidation is to minimize the number of electronic billing formats that you need to work with.  If you still need to work with more than one vendor (and therefore more than one billing portal), then a telecom expense management platform may be your best solution.  This will enable you to view all your invoices, from multiple vendors, all in one place.
Some carriers are charging customers for electronic billing, which may seem counter-intuitive, especially since carriers reduce their costs by providing electronic billing instead of paper. Use this to your advantage to negotiate. If you spend more than even a few hundred dollars per month with any carrier, you should be able to get them to waive the fee for electronic bills.
Unfortunately, some smaller regional vendors may not be able to supply billing in electronic formats, so you may still be stuck with some paper.  A sophisticated telecom expense management platform may come in handy here too, as they will likely have encountered this situation previously and designed a way to electronically import paper invoices.
If you would like help on how to best take advantage of electronic billing, or to evaluate an effective telecom expense management platform, please contact Avema for a free consultation.